About our group
The research of our laboratory focuses on the development of small organic molecules that undergo electron transfer and/or can be activated by light. This interdisciplinary research field combines organic synthesis, electrochemistry, spectroscopy, physical chemistry and mechanistic investigations of light-triggered processes. Our main goal is to be able to precisely control redox reactions and electron transfer in space and time, reversibly transfer charge between defined redox centres and develop methods for stabilization of organic radicals and radical ions. We aim to use them in various applications ranging from redox sensors to functionalized surfaces, molecular electronic devices and smart materials.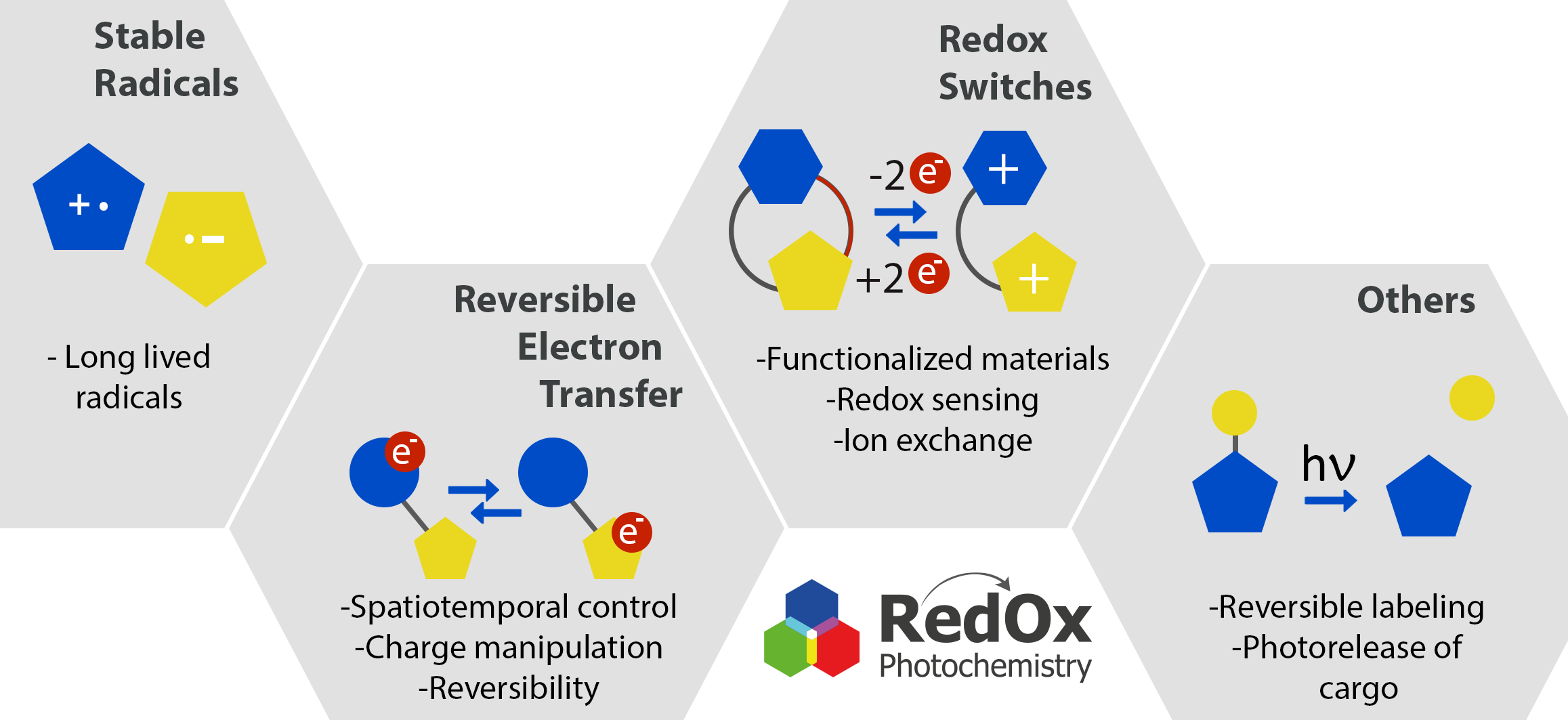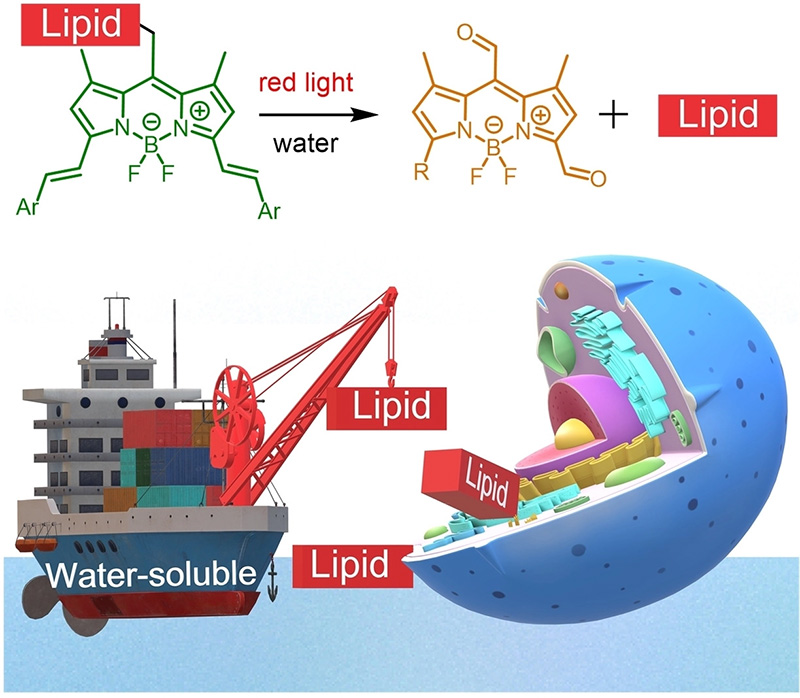 Red-Shifted Water-Soluble BODIPY Photocages for Visualisation and Controllable Cellular Delivery of Signaling Lipids
Angewandte Chemie International Edition 61 (34): e202205855 (2022)
In this work, we developed a water-soluble caging group based on a π-extended BODIPY scaffold able to release carboxylate-containing cargo upon red light illumination (λirr = 633 nm). We performed mechanistic studies showing new insights into the principles of the photoreactivity of these cages and demonstrated a significant influence of the structure of a carboxylate cargo on the rate and efficiency of the uncaging process and its side reactions. We used it for selective delivery, visualisation, and photorelease of a signaling lipid in cell plasma and internal membranes. With this approach, we successfully induced Ca2+ release in cells expressing the GPR40 receptor.
Rhodamine 6G Radical: A Spectro (Fluoro) Electrochemical and Transient Spectroscopic Study
ChemCatChem 10 (18): 4182-4190 (2018)
A 'photorelease, catch and photorelease' strategy for bioconjugation utilizing a p-hydroxyphenacyl group
Chemical Communications 52 (87): 12901-12904 (2016)
Transition-Metal-Free CO-Releasing BODIPY Derivatives Activatable by Visible to NIR Light as Promising Bioactive Molecules
Journal of the American Chemical Society 138 (1): 126-133 (2016)
Group